SCAM ALERT FOR EXHIBITORS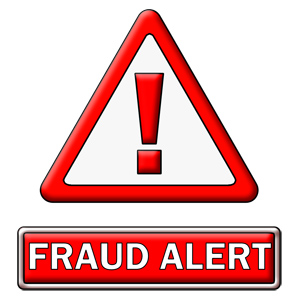 As per our privacy policy, Marketplace Events is a permission-based email sender. We do not share, rent, or sell any email lists.
Exhibitor Kit:
CLICK HERE for 2024 Richmond Home + Garden Show Exhibitor Kit
2024 Forms
Show Decorator Services Kit (Rental carpet, chairs, tables & more): Hollins Exposition Services is the show decorator and provides carpet, tables, chairs, cleaning, signage, etc. They will email the decorator kit to you directly. Please order these items directly from them. The DISCOUNT DEADLINE IS FEB 19TH, 2024. Reminder, show management requires floor covering.
Hollins Exposition Services phone: 540-362-3940; email: service@hollins-expo.com
Electrical/Utilities:
CLICK HERE for 2024 Richmond Home + Garden Show Electrical & Utilities Order Form
WiFi is FREE for Home + Garden Show exhibitors at Richmond Raceway Complex!


Other Forms:
Temporary Food Permit Application $40
Temporary Sales Tax Form - ST50
Lead Cards
Discount Ticket Form
SCAM WARNING
There have been a number of spam emails offering our attendee lists. These are scams and the senders are unauthorized to use the Marketplace Events' name. These scammers are attempting to receive monies from exhibiting companies without providing anything in return. These emails are not approved by Marketplace Events, and Marketplace Events would never ask for bank information or other sensitive information over email.
CLICK HERE for more information.
MOVE-IN:
Tuesday, Feb 27, 2024: Scheduled Exhibitors ONLY
Wednesday, February 28, 2024: 8:00am - 7:00pm
Thursday, February 29, 2024: 8:00am - 8:00pm
Vehicles must be off show floor by 5pm on Thursday.

SHOW DATES & HOURS:
Friday, March 1, 2024: 10:00am - 7:00pm
Saturday, March 2, 2024: 10:00am - 7:00pm
Sunday, March 3, 2024: 10:00am - 5:00pm
MOVE-OUT:
Sunday, March 3, 2024: 5:01pm - 10:00pm
Monday, March 4, 2024: 8:00am - Noon
ENHANCE YOUR COMPANY'S ONLINE EXHIBITOR LISTING
Your basic listing will be uploaded to the website when you book your booth. Within 24 hours you will receive an automated email to enhance your listing. This link can be used multiple times and you can make updates and changes to your listing until ONE day after the show commences. If you have any questions regarding the online exhibitor listing or do not receive the link, please email our digital support rep, JenK@mpeshows.com.
Need help with your listing? Read the FAQs.
Learn more about the benefits of creating your enhanced listing.
Go from basic to ENHANCED!
SOCIAL MEDIA
#LetsGetSocial
Share your show pics or your home reno projects with us.
Hashtags: #RichmondHomeShow #RichmondHomeGardenShow

In efforts to protect potential joint customers from fraudulent events and scammers, we request that you do not create your own Facebook Event. This helps us manage ticket sales for the event, and ensures that our team are available to support both exhibitors and potential attendees with any questions, comments, or concerns that they have. Please feel free to reach out to your show manager or show marketing manager with your companies' Facebook page and we can add you as a co-host to the official event.
Click Here to go to our Facebook Event for 2023.
Click Here for the Social Media Marketing Kit
Traffic Drivers
Make sure to increase your sales, leads and awareness by taking full advantage of the Show and our many traffic drivers. As things get a little tougher these days we all need to work a little harder. One way to do so is stand out from your competition. We have a few options to help out!

Stand out from the competition and increase your presence on the Show floor with our surprisingly affordable marketing options. Book an advertisement in our Show guide, or opt for placement in an e-blast or web banner to highlight your company before the Show even begins.

QUESTIONS? CONTACT OUR TEAM
Bruce Evans, Show Manager
brucee@mpeshows.com
PH: 612.209.4593

Dan DeJaeger, Show Manager
dand@mpeshows.com
PH: 651.373.6884

Marcia Diamond, Show/Office Administrator
marciad@mpeshows.com
PH: 440.248.5729 ext. 107

Mailing address for payments:
Marketplace Events
Attn: Marcia Diamond
2000 Auburn Drive, Suite 200
Beachwood, OH 44122